Will Rogers District

Welcome to Will Rogers District!
"Helping youth thrive by actively empowering our units".
Districts are the administrative divisions of the council and help packs, troops, crews, ships, and posts succeed in running the program of the Boy Scouts of America. A district is comprised of a committee of volunteers who organize membership recruiting, new unit formation, fundraising, programs, and assistance for all the units in the district.
The District coverage area includes the following communities:
Bethany
Calumet
El Reno
Mustang
Piedmont
Tuttle
Union City
Yukon
---
Unit

Day

Time

Place

Unit Leader

Unit Committee Chair

Charter Organization

Charter Org Representative

Pack 3196

Mon

6:30pm

St Mark's United Methodist Church

8140 NW 36th St

Bethany, OK 73008

Kyle Baisden

405-202-0480

Christine Gill

405-603-7411

St Mark's United Methodist Church

8140 NW 36th St

Bethany, OK 73008

William (Bill) Underwood

405-802-6850

Pack 3365 *Boys Only

Mon

7pm

Yukon First Church of the Nazarene

525 E Main St

Yukon, OK 73099

Larry Hocking

405-659-3879

Elizabeth (Ashley) Murphy

405-514-8049

FOP - Yukon

John Brown

405-350-5503

Pack 3374

Tues

7pm

Piedmont First United Methodist Church

2525 Piedmont Rd N

Piedmont, OK 73078

John Runge

678-410-8476

Piedmont First United Methodist Church

2525 Piedmont Rd N

Piedmont, OK 73078

Cleve Wheeler

405-373-2322

405-767-8210 gciv@juno.com

Pack 3389

Tues

6:30pm

Resurrection Lutheran Church

675 W Vandament Yukon, OK 73099

Shelley Olsen

405-519-3727

Steve Tharp

405-283-6552

Resurrection Lutheran Church

675 W Vandament Yukon, OK 73099

Amy Tharp

405-501-3488

Pack 3395

Mon

6pm

First United Methodist Church

400 Elm Ave

Yukon, OK 73099

Jeffery Spruill

405-412-2532

William (Bill) Buchanan

405-519-3424

First United Methodist Church

400 Elm Ave

Yukon, OK 73099

Kenneth Baker

405-350-8020

405-615-9088

Pack 3396

Tues

6:30pm

Mustang United Methodist Church

211 W St Hwy 152

Mustang, OK 73064

Tanner Hughes

405-416-3033 tanner.c.hughes@gmail.com Pack396mustang@gmail.com 396cubmaster@gmail.com

William (Bill) Quimby

580-309-1312

Mustang United Methodist Church

211 W St Hwy 152

Mustang, OK 73064

William Scott

405-830-5517

Pack 3398

Mon

6:30pm

Mustang Christian Church

1313 W St Hwy 152

Mustang, OK 73064

Joshua Walker

405-816-1519

Holly Walker

405-205-5763

Mustang Christian Church

1313 W St Hwy 152

Mustang, OK 73064

Jean-Marie Otto

405-615-9876

Pack 3399

Mon

6:30pm

United Methodist Church of the Good Shepherd

10928 SW 15th St

Yukon, OK 73099

Stella Burnett

580-512-2857

Paula Cobb

405-403-4710

United Methodist Church of the Good Shepherd

10928 SW 15th St

Yukon, OK 73099

Catina Coleman

405-990-4180

Pack 3882

Mon

6:30pm

First Church of the Nazarene

910 S Reno Ave

El Reno, OK 73036

Lori Benge

405-517-7794

Lauren Pewitt

405-838-5759

First Church of the Nazarene

910 S Reno Ave

El Reno, OK 73036

Mark Fryar

405-262-1576

Pack 4338

Tues

7pm

Tuttle Elementary Cafeteria

206 SW 2nd St

Tuttle, OK 73089

Shon Price

405-503-7154

Timothy Young

405-381-5432

Tuttle Masonic Lodge #405

Johnny Childers

405-501-4312

Troop 300

Mon

7pm

United Methodist Church of the Good Shepherd

10928 SW 15th St

Yukon, OK 73099

David Liszeski

405-226-7401

Chris Emigh

405-802-1722

United Methodist Church of the Good Shepherd

10928 SW 15th St

Yukon, OK 73099

Catina Coleman

405-990-4180 catinanwats@gmail.com

Troop 365

Mon

7pm

Yukon First Church of the Nazarene

525 E Main St

Yukon, OK 73099

Jeremeh Murphy

405-706-1055

Amy Loeffelholz

405-600-8858

FOP - Yukon

John Brown

405-350-5503

Troop 374

Tues

7pm

Piedmont First United Methodist Church

2525 Piedmont Rd N

Piedmont, OK 73078

Michael Siefke

405-833-1161

Mac Swindell

405-373-2872

Piedmont First United Methodist Church

2525 Piedmont Rd N

Piedmont, OK 73078

Cleve Wheeler

405-373-2322

Troop 381

Mon

7:30pm

First Church of the Nazarene

910 S Reno Ave

El Reno, OK 73036

Everett Benge

405-517-6961

Lori Benge

405-517-7794

First Church of the Nazarene

910 S Reno Ave

El Reno, OK 73036

Mark Fryar

405-262-1576

Troop 389

Mon

7pm

Covenant Community Church

2250 S Yukon Pkwy

Yukon, OK 73099

Paul Henderson

405-623-5556

Stephen Tharp

405-354-4044

Covenant Community Church

2250 S Yukon Pkwy

Yukon, OK 73099

Shelley Olsen

405-519-3727

Troop 390

Tues

7pm

St. John Nepomuk Catholic

600 Garth Brooks Blvd

Yukon, OK 73099

Brent Billerbeck

405-210-5222

Joe Baumann

405-354-5676

St. John Nepomuk Catholic

600 Garth Brooks Blvd

Yukon, OK 73099

Christopher (Chris) Kastl

405-354-8447

Troop 396

Tues

7:30pm

Mustang United Methodist Church

211 W St Hwy 152

Mustang, OK 73064

Scott Brown

405-476-4811

Scottbbrown68@gmail.com

Kristina McLeod

360-951-1742

Mustang United Methodist Church

211 W St Hwy 152

Mustang, OK 73064

William Scott

405-830-5517

Troop 553

Mon

7:30pm

St Mark's United Methodist Church

8140 NW 36th St

Bethany, OK 73008

Brent Tevebaugh

405-740-3544

Christine Gill

405-603-7411

St Mark's United Methodist Church

8140 NW 36th St

Bethany, OK 73008

William Underwood

405-470-2182

Troop 807

Mon

7pm

First United Methodist Church

400 Elm Ave

Yukon, OK 73099

Don Rowe

405-818-5951

Holly Hood

405-204-0304

First United Methodist Church

400 Elm Ave

Yukon, OK 73099

Kenneth Baker

405-350-8020

405-615-9088

Troop 823

Juvenile

Mon

6:15pm

Canadian County Children's Justice Center

7905 Hwy 66

El Reno, OK 73036

Neal Green

405-354-9170

Mariam Reynolds

405-623-1184

Canadian County Children's Justice Center

7905 Hwy 66

El Reno, OK 73036

Mariam Reynolds

405-623-1184

Troop 4338

Mon

7pm

Tuttle Community Bldg

410 W Bond

Tuttle, OK 73089

Charles York

405-361-1908

Christina Althoff

405-401-5340

Tuttle Masonic Lodge #405

Johnny Childers

405-501-4312

Troop 6300

Mon

7pm

United Methodist Church of the Good Shepherd

10928 SV 15th St

Yukon, OK 73099

Robin Graham

402-212-4898

William (Bill) Quimby

580-309-1312

United Methodist Church of the Good Shepherd

10928 SV 15th St

Yukon, OK 73099

Catina Coleman

405-990-4180 catinanwats@gmail.com

Troop 6381

Mon

7:30pm

First Church of the Nazarene

910 S Reno Ave

El Reno, OK 73036

Beth Griesel

405-590-3516

Lori Benge

405-517-7794

First Church of the Nazarene

910 S Reno Ave

El Reno, OK 73036

Mark Fryar

405-262-1576

Crew 2314

Every other Saturday

7pm

United Methodist Church of the Good Shepherd

10928 SV 15th St

Yukon, OK 73099

Curtis Coleman

405-990-1842

Catina Coleman

405-990-4180 catinanwats@gmail.com

United Methodist Church of the Good Shepherd

10928 SV 15th St

Yukon, OK 73099

Catina Coleman

405-990-2080

Crew 2815

Donald Bruecks

405-919-9293

William Jacobs

405-620-7052

Grace Church Episcopal

720 S Yukon Pkwy

Yukon, OK 73099

William Jacobs

405-620-7052

Crew 2823

Juvenile

Mon

6:15pm

Canadian County Children's Justice Center

7905 Hwy 66

El Reno, OK 73036

Neal Green

405-570-1926

Mariam Reynolds

405-623-1184

Canadian County Children's Justice Center

7905 Hwy 66

El Reno, OK 73036

Mariam Reynolds

405-623-1184

Post 2017

1st & 3rd Mon each month

7pm

Union City Police Dept

101 Elm Ave

Union City, OK 73090

Richard Stephens

405-613-9802

Union City Police Dept

101 Elm Ave

Union City, OK 73090

Richard Stephens

405-613-9802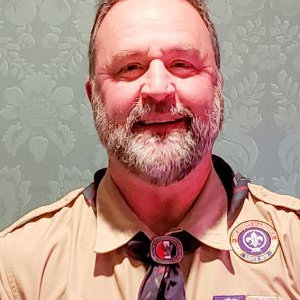 Paul Francel
Will Rogers District
| Position | Name | Telephone | |
| --- | --- | --- | --- |
| Community Executive | Jessica Babin | | Email |
| Will Rogers District | Paul Francel | | |
| Eagle Board Chair, Will Rogers District | Chris Kastl | (405) 850-8309 | Email |
| District Executive-Western Plains & Kickingbird Districts | Lindsey Miller | (580) 471-0275 | Email |
| WR District Commissioner | Rick Mitchell | | Email |
| Field Director- Service Area 2 | John Tipton | (865) 250-9075 | Email |