Popcorn Sale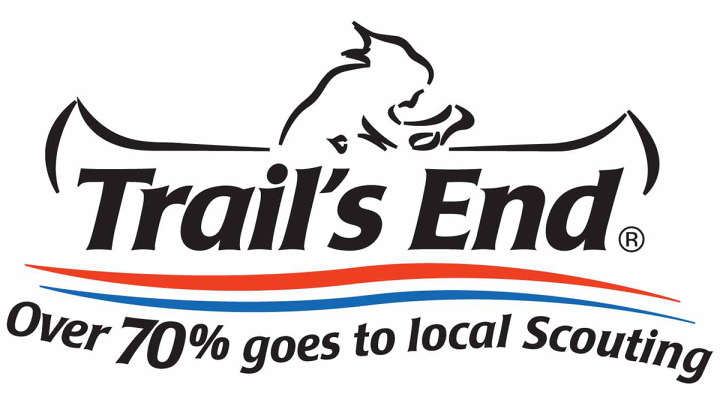 The Popcorn Sale is a Great Way for you to fund your unit's Scouting Year!
The money you earn from the sale of popcorn will help meet the needs of your unit and individual Scouts all while providing a quality program for your Scouts. Proceeds from the sale of popcorn have also been used to make improvements to our council summer camp, day camps and resident camps.
Everything You Need to Run a Successful Fundraiser!
Click here for training from Trail's End.
What a fun way to help put the "outing" in Scouting!
| File Name | Description | |
| --- | --- | --- |
| 2020 LFC Popcorn Leader's Guide | | Download |
| 2020 Trail's End Family Guide | | Download |
| Position | Name | Telephone | |
| --- | --- | --- | --- |
| Big Tepee Popcorn Chair | Tina Clark | (405) 206-6227 | Email |
| Baden Powell Popcorn Chair | Lindel Evers | (503) 888-7260 | Email |
| Accounting Specialist | Kahlil Garner | (405) 840-1114 x232 | Email |
| Will Rogers Popcorn Chair | Beth Griesel | (405) 590-5316 | Email |
| Manuel Perez Popcorn Chair | Elvia Hernandez | (214) 801-8269 | Email |
| Western Plains Popcorn Chair | Thomas Horton | (580) 821-4486 | Email |
| Kickingbird Popcorn Chair | Meghan Elizabeth Hull | (580) 480-0650 | Email |
| Trail's End Popcorn Specialist | Rebecca Koss | (405) 408-6883 | Email |
| Eagle Popcorn Chair | Bob Porter | (405) 514-6259 | Email |
| District Executive- Wiley Post District | Brooke Rosa | (512) 905-6162 | Email |
| Black Beaver Popcorn Chair | Latoya Sands | (580) 917-8655 | Email |
| District Executive- Sooner District | Daniel Sewell | (720) 667-9998 | Email |
| Canadian Valley Popcorn Chair | Brandy Shafer | (832) 868-8644 | Email |
| Council Fall Product Sale Chair | Kelley Sheik | (405) 623-7221 | Email |
| District Executive-New Horizons District | Jonathan Still | (405) 549-1576 | Email |
| Council Fall Product Sale Staff Advisor | John Tipton | (865) 250-9075 | Email |
| Chisholm Trail Community Executive | Amy Willoughby | (405) 822-0011 | Email |
UA-179309896-1