Manuel Perez Jr. District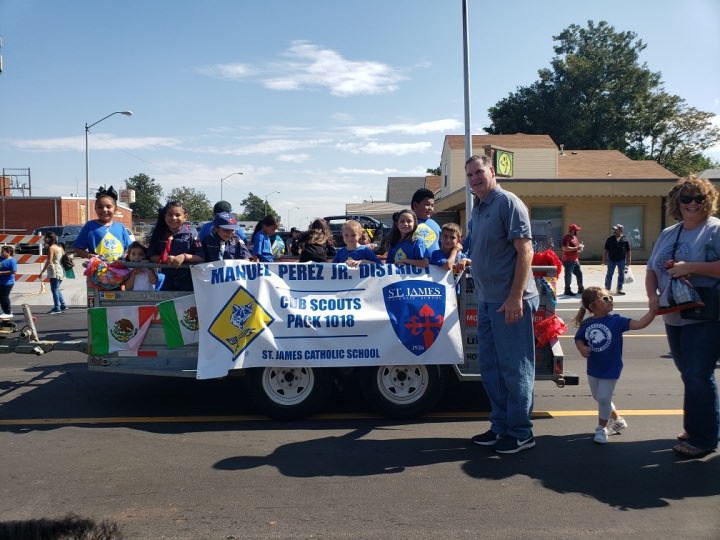 Districts are the administrative divisions of the council and help packs, troops, crews, ships, and posts succeed in running the program of the Boy Scouts of America. A district is comprised of a committee of volunteers who organize membership recruiting, new unit formation, fundraising, programs, and assistance for all the units in the district.
Manuel Perez Jr. was born in Oklahoma City, Oklahoma. Perez served as a United States Army soldier and earned the Medal of Honor, for his bravery in Battle of Luzon during the Phillipines Campaign of World War II.
The Manuel Perez District covers the south side of Oklahoma City within Oklahoma county.
Boy Scouts of America partners with Oklahoma City Public Schools by offering Cub Scout after-school programs. The district has a total of 12 Oklahoma City Public Schools and 650 youth that have been a part of the program.
| File Name | Description | |
| --- | --- | --- |
| 30 Day Challenge (Bear Cub Scouts) | | Download |
| 30 Day Challenge (Lion Cub Scouts) | | Download |
| 30 Day Challenge (Scout BSA Rank- Merit Badge Advancements).pdf | | Download |
| 30 Day Challenge (Tiger Cub Scouts) | | Download |
| 30 Day Challenge (Webelos Cub Scouts) | | Download |
| 30 Day Challenge (Wolf Cub Scouts) | | Download |
| 30 DI´AS DE DESAFI´O DE LOBO (2 Grado) | | Download |
| 30 DI´AS DE DESAFI´O DE OSO (3 Grado) | | Download |
| 30 DI´AS DE DESAFI´O DE TIGRE (1 Grado) | | Download |
| 30 DI´AS DE DESAFI´O DE WEBELO (4-5) | | Download |
| 30 DI´AS DE DESAFI´O LEON (K) | | Download |
| COVID-19: Scouting and Non-Scouting Resources.pdf | | Download |
| Online Activities and Tours for Kids | | Download |
UA-179309896-1