LFC Camp FAQ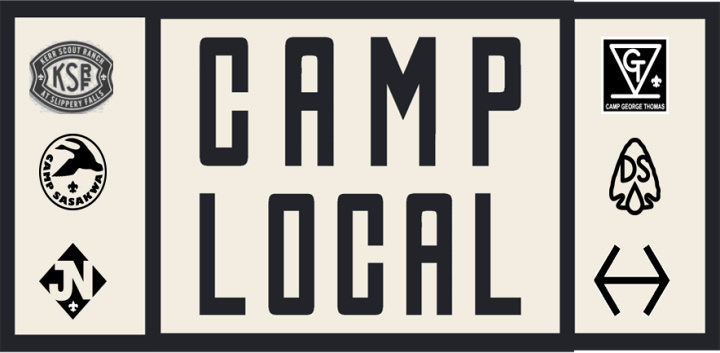 Everything you need to know about, how the Last Frontier Council is modifying our camps.
Q: Are the Last Frontier Council properties available for camping?
A: Yes, for short term camping (less than 72 hours in a 7 day period).
Q: Are Last Frontier Council Resident Camps and Day Camps being canceled?
A: As of May 4, 2020, all Last Frontier Council resident camps, days camps and activities until July 31 2020 are cancelled.
Q: What is the refund policy for activities?
A: There are several different answers to the refund question.
Activities that are cancelled, by the Last Frontier Council and not postponed to a later date, all paid participants will receive a 100% refund. The Last Frontier Council staff are working to process all refunds within 30 to 45 days.
Activities that are postponed to a different date, by the Last Frontier Council.

All paid participants will be transferred to the new date.
Participants unable to attend the new date may request a 100% refund.

Activities that are not cancelled or postponed, by the Last Frontier Council.

For the 2020 camping season, because of the current situation, participants that choose not to attend activities may request up to a 100% Refund.
Participants that are unable to attend an activity because of illness may request up to a 100% refund.
Participants that are turned away from an activity because of the health screening will receive a 100% refund.
Q: Where can I find the Last Frontier Council refund policy?
A: The Last Frontier Council Refund policy can be found at https://www.scoutingrocks.tv/refund
Q: Was the time line for campership requests altered? Is there a committee to review camperships? Are camperships available under the circumstances for summer camps, resident camps, and day camps?
A: Camperships are still available for summer camps, resident camps, and day camps. The Council Camping Committee is reviewing each application. The deadline for camperships has been changed to two (2) weeks before the start date of your session.
Q: Where can I find informaton on Camperships?
A: https://www.scoutingrocks.tv/financial-assistance
Q: We are concerned or unable to register early are there late fees for events?
A: Late Fees for resident camps have been waived. We need to know how many people will be attending our activities, so we ask that you register as soon as possible. You may register up until the Friday before the start date of a resident camp. If you wait until the last minute to sign up, make sure you bring a copy of your payment receipt.
Q: Can we sign up for Merit Badges for Scouts BSA Resident Camp at Kerr Scout Ranch even if we have not made the necessary payments?
A: Only Scouts that have made the necessary payments may register for merit badge classes.
Q: What is the metric you will use to determine whether we have an activity?
A: The Scout Executive, Council Physician and the Executive Board will review guidance from the CDC, OSDH, county health departments, and BSA and make a final decision on each activity.
Q: What precautions will be taken at activities to protect the participants from communicable diseases?
A: The Last Frontier Council has been working and planning for precautions for our activities. We have updated our Communicable Disease Action Plan, we are using CDC guidelines for developing procedures for our activities, and all activities will conduct a more thorough medical screening and we will implement.
Q: Do we have to wear personal facemasks?
A: At this time, facemasks are not a requirement but, they are recommended by the Last Frontier Council.
Q: How will you screen participants?
A: All participants are asked to answer the following questions before they travel to activities. In the past 14 days have you had: 1. A Fever (100°F or greater) 2. Shortness of Breath? 3. A Cough? If you answer yes to any of those questions you should not attend an activity.
Q: How will you implement CDC recommendations, during activities.
A: Here are some ways the Last Frontier Council will be implementing CDC recommendations:
Social Distancing: Scouts are social beings and are used to spontaneous contact, huddling close, and periodically wrapping them arms around a favorite camp person. To just make a blanket statement to stay "X" distance from others will not be easy. However, for the safety of all concerned we will strive to implement a policy to keep Scouts out of each other's personal space or their Hot Zone. Hot Zone Checks will be periodically called. Scouts will lift their arms to their sides and make sure no one is in the personal space.
Personal Responsibility: Participants and staff are expected to arrive healthy and they must stay well-rested, adequately hydrated, and nutritionally supported to have the best potential to "fight off" harmful organisms.
Camp Dining Hall: Campers are usually packed into our dining halls at mealtimes and it will require some creativity to implement social distancing.
Some options we will encourage:
al fresco meals Fill your plate inside and go outside to eat. Tarps and shelters will be made available for inclement weather
Mealtimes will be extended and staggered. There will be a rotation of campsite mealtimes to prevent large groups gathering and standing around. Campsites will be asked not to arrive at the dining hall until the assigned mealtime.
Campsites and Program Areas
Participants will be asked to spread out while in program areas and in the campsites. Maintain social distancing and check the Hot Zone. Instruction will be conducted in a safe manner with instructors demonstrating from a distance.
Sleeping in Tents. Participants will be asked to sleep offset from each other. Head to Toe instead both heads on the same side of the tent.
Campfires and Special Programs
Participants and Staff will maintain our 6-foot separation. Hot Zone checks will be required.
Campfires will be moved to open areas that allow participants to spread out as much as possible.
Bathhouses and Latrines
Our bathhouses and latrines are already designed for to allow participants and staff to keep their distance.
Cleaning supplies should be available to allow frequent cleaning with the staff coordinating a deep cleaning several times a day.
Make sure the soap dispensers are adequately filled, paper towels are available, fresh air freely circulating.
---
Helpful Links
Boy Scouts of America - COVID-19 FAQ

UA-179309896-1